James S. Bostwick
Partner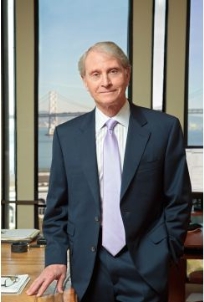 Attorney James Bostwick founded Bostwick & Peterson, LLP. He is widely regarded as one of the most successful injury, malpractice, and birth injury attorneys in the nation. For nearly four decades, Mr. Bostwick has been a trial attorney dedicated to pursuing justice for his clients.
Mr. Bostwick is:
Admitted to and in good standing with The Hawaii Bar Association
Certified Specialist by the American Board of Professional Liability
Obtained many verdict and settlement recordsat the state and local level
The past president of the International Academy of Trial Lawyers
A member of the Inner Circle of Advocates – invitation-only for the top 100 plaintiff's lawyers in the nation.
Mr. Bostwick is also frequently featured in the news media for his work on prominent and high-profile cases. He has appeared on Newsweek, Town and Country, and Forbes. Perhaps one of Mr. Bostwick's highest honors is being chosen as "Trial Lawyer of the Year" for 2012-2013.
If you are interested in having Mr. Bostwick handle your case, contact the firm by filling out a free case evaluation form.