Maui Wildfire Legal Team
The devastating Maui wildfires have tragically killed over 100 people so far and the town of Lahaina has been reduced to ash and rubble. It is now the deadliest wildfire in the U.S. in over a century, and the worst natural disaster in Hawaii's history. Our hearts ache for the people of Lahaina and who have lost so much.
Our compassionate and experienced Hawaii attorneys at Bostwick & Peterson have been practicing personal injury, legal and medical malpractice law in Hawaii for over 50 years and have already begun investigations into what led to the devastating Lahaina fire and which entities may be held responsible for multiple failures.
The Lahaina community deserves answers and our team will undoubtedly get to the bottom of Who is accountable, What caused the fires, Why the fires spread so rapidly, How the fires could have been prevented (now and in the future), and How to compensate victims for their devastating losses, including personal injuries, such as burns, loss of loved ones, wrongful death and the loss of property, homes, businesses and income.
To support the victims of the Maui wildfires, our firm teamed up with local Maui-based personal injury attorney, Cynthia K. Wong of the Law Offices of Cynthia K Wong, LLLC. and renowned trial lawyer and fire expert Frank Pitre of Cotchett, Pitre & McCarthy, LLP.
Cynthia Wong was born and raised on Maui, is a mother of five and has been a fierce advocate for the people of Maui for over 25 years.
Frank Pitre has served as the Lead or Co-lead Counsel on major wildfire litigation in California including, but not limited to Butte Fire, North Bay Fire and Camp Fire, as well as lead counsel on the San Bruno Fire and explosion disaster. Frank also handled the derivative action case against the officers and directors of PG&E for all of the California wildfires and explosions.
Our collective team of legal experts will help get answers, explain your legal rights and fight tirelessly to help recover the compensation you deserve from the devastation and loss caused by the Lahaina fire.
Lahaina and the island of Maui hold a special place in Jim Bostwick and Erik Peterson's hearts. Erik Peterson moved to Maui right after college, lived in Lahaina and worked as a crew member on a sailboat before attending law school. In 1972, Jim Bostwick tried his first Hawaii case on Maui representing a resident of Lahaina. Since then, Bostwick & Peterson has recovered over $1 billion in compensation for clients and won record-setting results in Hawaii, including a recent $15M birth injury case against Tripler Army Medical Center and $11 M in recent settlements on Maui. The firm has also twice broken the record for largest medical malpractice recovery in California history with a $17M birth injury settlement and $14M neonatal injury settlement.
For a free consultation, please call us at (808) 320-5024 or submit your information online. We will take the time to get to know you, understand your situation and discuss your legal options.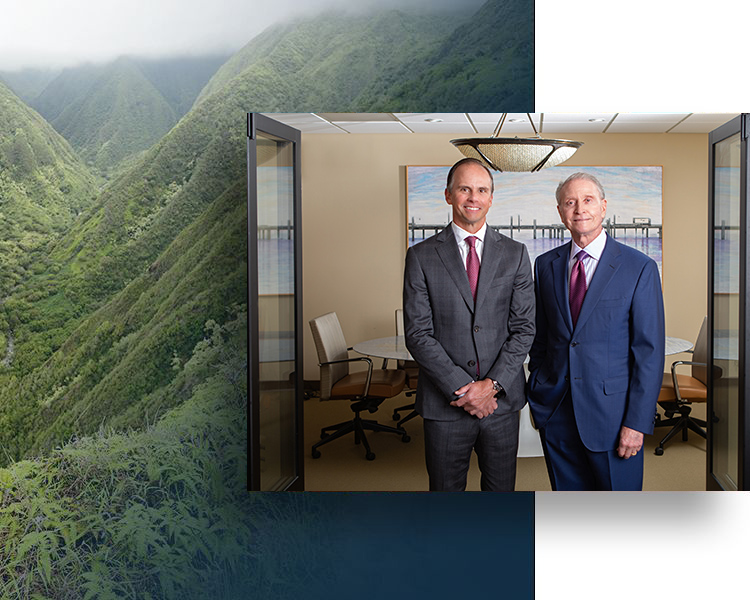 BACKED BY RECORD-SETTING RESULTS
Personal Injury, Brain Injury, Auto/Truck Accident Record-Setting Result $21,000,000

Verdict for a 56-year-old woman who was injured when her car was struck by a truck.

Medical Malpractice, Birth Injury, Brain Injury, Sepsis, Medication Error Record-Setting Result $17,000,000

Settlement for a brain-injured baby.

Brain Injury, Birth Injury, Medical Malpractice, Cerebral Palsy Record-Setting Result $15,000,000

Largest Pretrial Settlement against the United States in Hawaii for a child who suffered brain damage during birth.

Medical Malpractice, Brain Injury, Neonatal Injury, Surgical Injury Record-Setting Result $14,000,000

Surgery error on a 3-day old child resulted in brain injuries.

Medical Malpractice, Brain Injury, Birth Injury, Cerebral Palsy Record-Setting Result $11,400,000

Birth injury resulted in Cerebral Palsy.

Medical Malpractice, Neonatal Injury, Failure to Diagnose Record-Setting Result $11,000,000

Neonatal blindness injuries to premature triplets after failure to diagnose the condition in a timely manner.

Medical Malpractice, Birth Injury, Cerebral Palsy, Brain Injury Record-Setting Result $10,000,000

Record settlement for a birth injury case in that state.

Medical Malpractice, Cardiac Misdiagnosis, Failure to Diagnose, Wrongful Death Record-Setting Result $9,960,000

Medical malpractice settlement involving the death of an athletic 38-year-old executive.

Medical Malpractice, Sepsis, Amputation Record-Setting Result $9,750,000

Failure to treat sepsis and excessive medication led to the loss of limbs.

Medical Malpractice, Sepsis, Amputation Record-Setting Result $9,700,000

Record settlement for amputation of multiple limbs.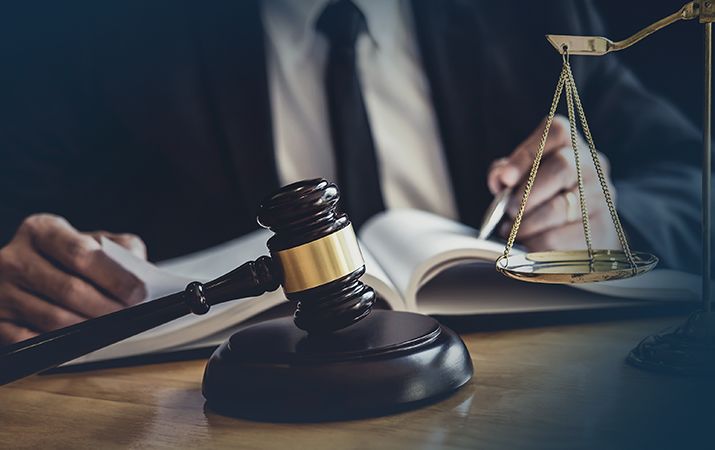 Nationally Recognized Law Firm
The Inner Circle of Advocates

Invitation-only organization of the top 100 plaintiff trial lawyers in the U.S.

International Academy of Trial Lawyers

Former President of the International Academy of Trial Lawyers, limited to the top 500 trial lawyers in the U.S.

Super Lawyers 2020

James S. Bostwick and Erik L. Peterson have been named top-rated medical malpractice attorneys.

American Board of Trial Advocates

An invitation-only group of top trial lawyers in the nation.

~Hawaii Chapter~

American Board of Professional Liability Attorneys

James Bostwick is a nationally certified medical malpractice specialist and founding member.

The Best Lawyers in America

Recognized since its inception in 1983 by this peer-reviewed publication, comprised of the best legal talent in the world.

Best Law Firms

Recognized for professional excellence with impressive ratings from clients and peers.

The National Trial Lawyers Top 100 Trial Lawyers

James Bostwick & Erik Peterson are listed in the Top 100 Trial Lawyers.

Multi-Million Dollar Advocates Forum

An exclusive group limited to less than 1% of U.S. attorneys who have won multi-million dollar results.

Lawdragon

James Bostwick inducted into the Hall of Fame and featured among the Top 500 Leading Plaintiff Consumer Lawyers in America.